Overseas Christmas Parties
Fancy an alternative to traditional Christmas parties? Check out overseas events and activities. We've got all sorts of day and weekend trips guaranteed to warm your cockles. Take the team out for a festive treat in a true winter wonderland. Alternatively, round up your friends and get away from it all. Sometimes, you need to take a break from Blighty to rediscover the magic of Christmas!
There are all sorts of options to consider. Christmas parties don't have to involve turkey, tinsel or discos. If you're up for doing something different, we can help make it happen.
Don't believe in Santa? You may change your mind after a Lapland Day Trip!
Tired of the commercialism of Christmas? A trip to a Christmas Market will soon sort you out.
Fancy hitting the slopes? You don't have to go as far as Aspen. We organise ski weekends in stunning locations a couple of hours away from the UK.
Our Christmas party organisers will take care of everything, leaving you free to relax and enjoy the ride.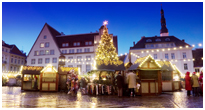 Christmas Market
Enter an enchanted world full of handcrafted goodies and gifts that will genuinely be appreciated.
See More ››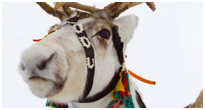 Lapland Day Trip
A Lapland Day Trip has universal appeal. Everyone should enjoy this enchanting experience at least once in a lifetime!
See More ››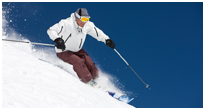 Ski Weekend
Jet off to a winter wonderland and spend a few blissful days in a stunning ski resort and get away from it all as you glide down sparkling white slopes.
See More ››