Lapland Day Trip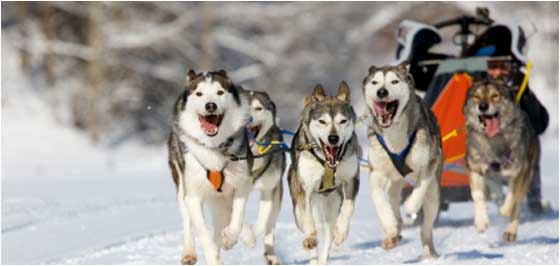 Nothing evokes the magic of the festive season quite like a Lapland Day Trip. If you're looking for an alternative to the traditional Christmas party, all roads point to Finland. Treat employees or go on a jolly with friends. A Lapland Day Trip has universal appeal. Everyone should enjoy this enchanting experience at least once in a lifetime!
Discover a snow-capped wilderness inhabited by reindeer and of course - Father Christmas. You'll get to meet the main man in his secret log cabin.
That's not the only treat on the Christmas party menu. Experience the thrill of a snowmobile trip. Meet a team of husky dogs or reindeers and take a sleigh ride. In Lapland, you can experience activities that simply aren't available back home. Prepare to be charmed and exhilarated in equal measures.
Please call one of our event co-ordinators for a Lapland day trip proposal on 01773 766050 or click here to Contact Us.