Ski Weekend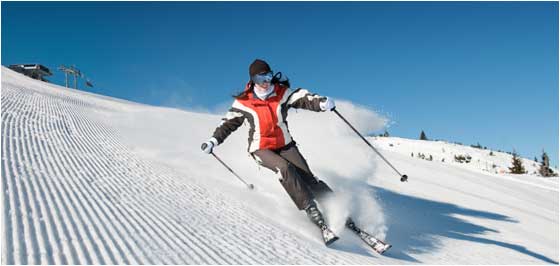 Christmas and ski weekends go hand-in-hand. Jet off to a winter wonderland and spend a few blissful days in a stunning ski resort. Get away from it all and glide down sparkling white slopes. Ski weekends are the perfect antidote to the effects of too many Christmas parties! Enjoy the great outdoors and pop some colour back in your cheeks. Alternatively, book a ski weekend as an alternative to the office Christmas party or hit the slopes with friends.
We can arrange ski weekends in all sorts of stunning locations, including Andorra and Poland. Ski Weekends include:
2 nights' B&B at a ski resort
Return airport transfers
Return ski resort transfers
1 day ski pass
Hire of ski/snowboarding equipment
It's the perfect way to get back on piste.
Please call one of our event co-ordinators for a ski weekend proposal on 01773 766050 or click here to Contact Us.