Christmas Meal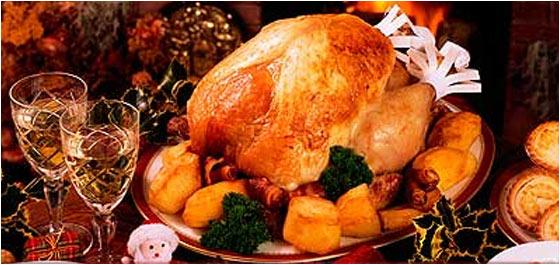 You can't have a traditional Christmas party without a whopping meal! We're talking turkey, roast potatoes and all the trimmings. There's always room for pudding and mince pies. Not to mention a festive tipple or two.
Our event team will give you the grand daddy of all Christmas parties. Make the meal the main event and give guests the best culinary experience known to man. If you don't fancy turkey, ask us about featuring festive dishes from around the world.
Work off the pud with a classic Christmas Disco. After all, no Christmas party would be complete without a couple of cheesy tunes!
Please call one of our event co-ordinators for a traditional Christmas meal proposal on 01773 766050 or click here to Contact Us.