Venetian Ball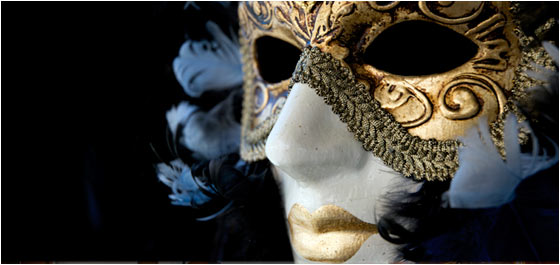 Fancy a classy Christmas party? A Venetian Ball will fit the bill. The festive season is all about glamour, sparkle and surprises. A masquerade is the perfect way to get everyone in the festive spirit. We're talking opulence, mystery and plenty of drama. Guests will be excited about your event weeks before the big night. Yours will be Christmas party everyone wants to attend.
No corners are cut! Our Christmas party planners will turn your venue into a classic Venetian ballroom. Beauty and splendour are the order of the day. Think statues in the classical style, stirring Italian music and sumptuous decor. We'll go to town to give you the best Venetian Ball in the business!
Mix and mingle with cocktails and see if you can guess who is behind the sequins and feathers. It's great fun and makes for fabulous Christmas party entertainment. Anything can happen at the Venetian Ball! Gather your lovely ladies and call the Casanovas. It's time for an evening of divine decadence.
Please call one of our event co-ordinators for a Venetian Ball proposal on 01773 766050 or click here to Contact Us.