Murder Mystery Evening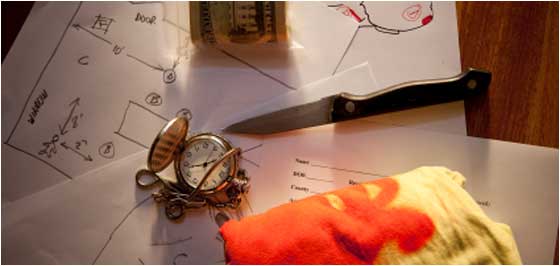 Give the turkey a new lease of life with a classic Christmas party theme. The Murder Mystery Evening is a great British institution. What could be more fun or festive than turning dinner into a drama? Get your deerstalker hat out - it's time to unleash your inner Sherlock.
The Murder Mystery Evening makes great Christmas party entertainment. Guests can dress up and perform in their very own Christmas special. Downton will have nothing on your lot! The Christmas party fun starts in the time-honoured tradition - with a welcome drink.
However, things soon take a turn for the unexpected as murder makes an appearance at the meal!
Like any really juicy whodunnit, our Murder Mystery Evening has twists, turns and a couple of shockers. There are plenty of dastardly doings afoot! Make a Date with Murder or don the mantle of Bond in A View to a Thrill. Solve a murder with Sherlock Holmes or see A Night at the Oscars descend into horror!
The most flexible and fun of all Christmas parties, a Murder Mystery Evening can be tailored to suit.
You'll never look at turkey and sprouts in quite the same way again!
Please call one of our event co-ordinators for a murder mystery proposal on 01773 766050 or click here to Contact Us.