Grand Prix Evening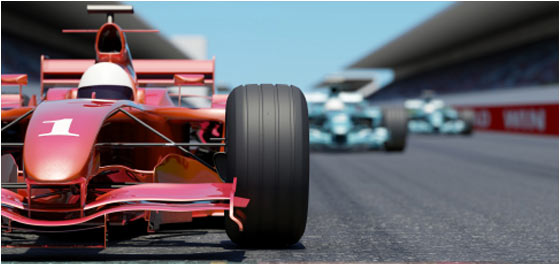 Treat guests to some fast and furious Christmas party entertainment with a Grand Prix Evening. Our F1 simulator literally puts you in the driving seat for an interactive experience that will send the adrenaline levels into orbit! Reckon you could give Jensen a run for his money? Now's the time to road test your theory with the quintessential big boy's toy.
The F1 simulator is a virtual racing car that makes an impressive Christmas party centrepiece. Our mean machine looks every inch the part and delivers one hell of a ride!
Guests can drive solo or compete against other racers. Jockey for pole position with your fellow partygoers for the title of F1 champion. This is a fun and friendly competitive event that keeps guests entertained all evening.
Reckon you can handle the whole nine yards? Ask us about including the Giant Six Lane Scalextric and Radio Controlled Cars. These beauties would definitely pass muster with Murray Walker!
The Grand Prix Evening leaves other Christmas party events in the dust! Ring the changes with a fresh approach to Christmas party entertainment. Be warned; it's incredibly addictive. You'll be gagging for another go!
Please call one of our event co-ordinators for a Grand Prix proposal on 01773 766050 or click here to Contact Us.